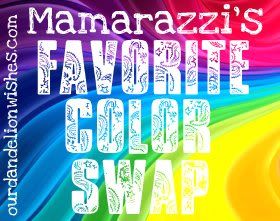 I received my swap goodies, and I couldn't be more pleased! My partner,
Becca at Everyday Life
sent me a fantastic package. We seemed to be on the same wave length in the items we selected for each other.
Here are my gifts all wrapped up in pink.
And here are my goodies unwrapped.
Love the pink tee shirt! I was actually looking at one of those Sunday. And the sparkly flip-flops are adorable. There are two pretty shades of nail polish, bath soap petals, and a manicure kit. Love the bubble gum and cherry drink mix! Isn't the bag adorable? Doesn't it look a lot like my badge? I can't wait to use this! She sent lotion, lip gloss, a bath sponge, jolly ranchers, and a very sweet note, too. I love everything! Thank you so much!
Here are the "blue" items I sent her: Blue bag with beads, necklace, happily ever after sign, gel mask, blue candle, Ghiradelli chocolate, Cinderella lip smacker, hand sanitizer with holder, nail polish, chewing gum, flower clip, bath sponge, body wash, Oreos, and a water bottle.
This was fun! Thanks for organizing another successful swap,
Mamarazzi!