I can't believe it's Tuesday already! The last week has literally sprouted wings and flown by! I'm linking up with Sandee and Comedy Plus and Stacy at Stacy Uncorked.
We got back from Austin Sunday evening. The move was completed, but it wasn't smooth. One mover got his truck stuck in a ditch. Another cancelled because one of his guys didn't show up. Finally, the next day, movers showed up. However, they were slow. It took twelve hours to get two loads moved. You read that right! TWELVE hours! And I think they thought we were going to pay for their lunch break. Ummm, no. My huband and son-in-law took two loads of boxes, and the movers still couldn't do it in one trip, and they still forgot stuff. Yes. DH had to make a 3rd trip to get the things the movers left. So glad that is over! Plus, we got to have fun with this cutie!
Happy belated Father's Day to the dads out there. My own dad passed suddenly in 2004, and Father's Day has never been the same for me. Here's my dad when he was a little boy.
I've previously
written several posts
about my precious dad. They are linked above if you're interested.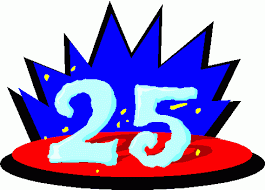 My twins are about to turn the big 2-5! I can't believe it! I'm headed to Dallas soon to celebrate with them! Side note: Voxmedia printed an
article
that states that the part of the brain that assists in making decisions , delaying gratification, and thinking things through is usually developed by age 25. Yay!
And now... funnies
Funny! But I could never actually do that!


Actually true!
This is me, on some days.
Another truth!
Giggle!
Notice anything about these buns?
I have to admit this cracked me up!
And last, but not least...
Awww. This cute kitty is like me!
Have a great week!